Memorandum about collaboration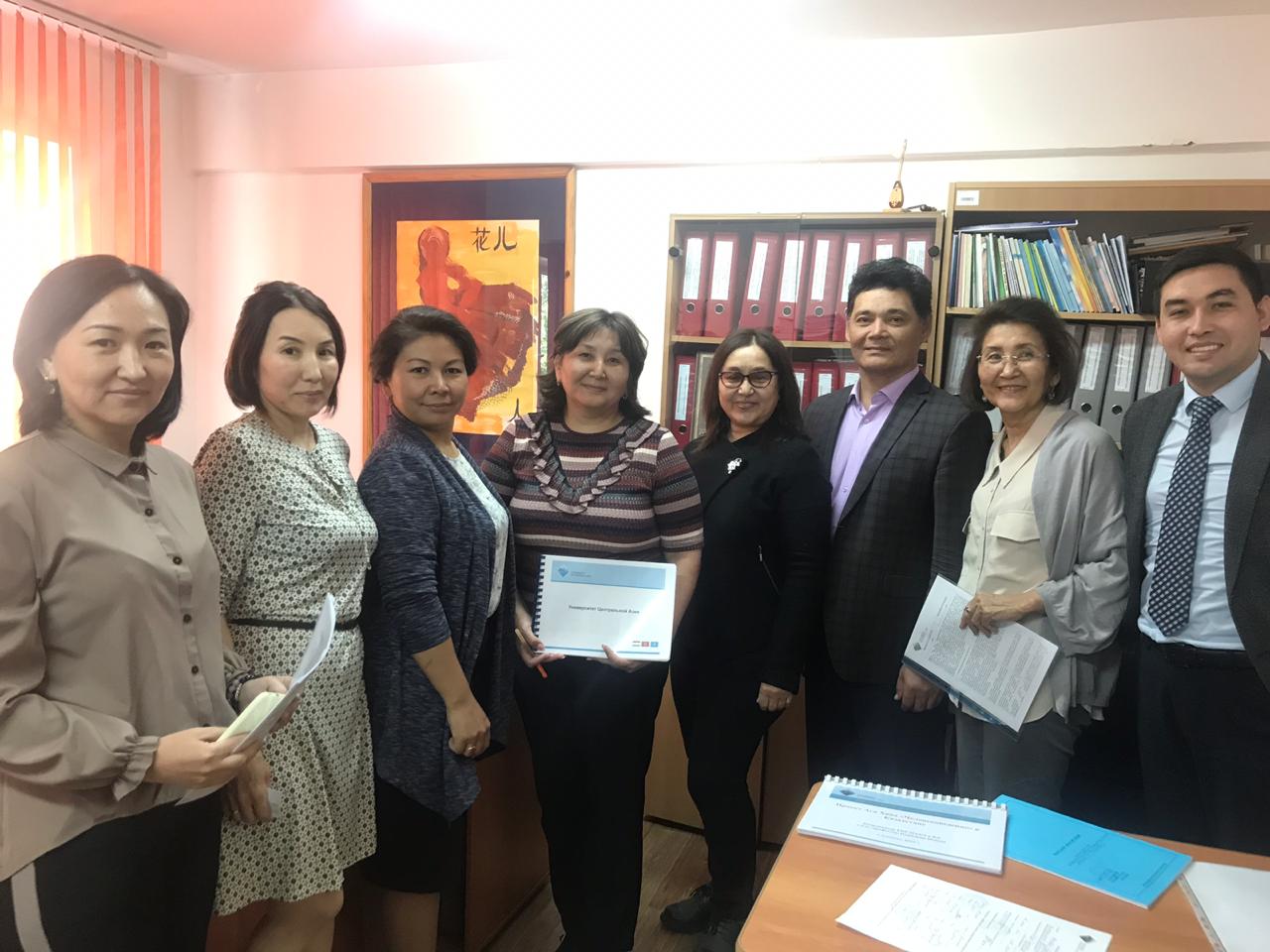 On May 27, 2019 the Department of Pedagogy organized meeting with Professor Nurzhauar Issabayeva , the coordinator of the program of professional development of the teachers within the project of Aga Khan "Human Studies" (Almaty), directed to the development of the skills of critical thinking and writing researches in different humanities directions.
In the course of the conversation there were discussed urgent issues of modern education and the perspectives of mutual collaboration among the higher educational establishments of Kazakhstan and Central Asia.
The teachers of the Department of Pedagogy received useful information about the opportunities of cooperation in the field of humanizing the educational process at the junction of inter-disciplinary comparative approaches based on the historical and cultural experience of Kyrgyzstan, Tadzhikistan and Kazakhstan.
At the end of the meeting there was signed Memorandum about the collaboration between the University of Central Asia and the Eurasian Humanities Institute.